Testimonials
Butterfly Dreams has some of the most kind and genuine people I have ever worked with! Will absolutely work with them again in the future!
We have used Butterfly Dreams for two events so far and will continue to do so! They are incredible to work with, very reliable, and extra dreamy! We cannot thank them enough for participating in our events and their special interactions with our kids in attendance!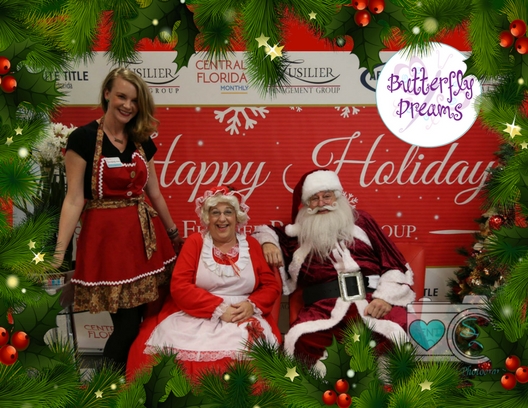 It was so awesome working with Santa and Mrs. Claus. Best around!!
Ginette brought her team to my home for our daughter's 7th bday! It was 14 giddy girls, manis, pedis, facials, bath salts making….VERY WELL DONE. Immaculate, clean, PROMPT. Ginette & her team are a very well oiled machine. They are professional, courteous, fun (love that her Mom works with her), and keep things running so smoothly so you can sit back and enjoy the day!! HIGHLY recommend!!!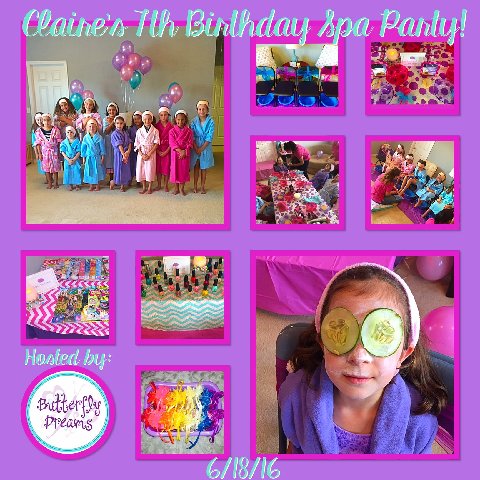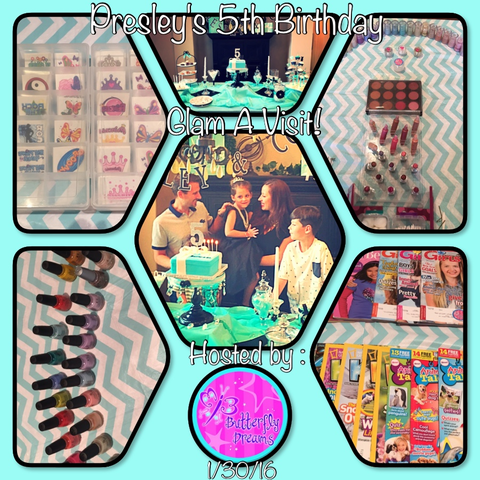 This weekend and week has been a whirlwind! I didn't want this week to pass without telling you how grateful I am for you and your team! I wanted to thank you for your services during Presley's party. Your girls were so sweet and professional and my girls love it all!! I truly appreciate all you did for Presley on her birthday! Thank you once again!!!
Thank you for such an amazing party! You have a lifelong customer in our Family! My youngest has a birthday coming up and if we don't decide to do a family vacation for her birthday, you will be hearing from me very soon. Thanks for everything and looking forward to working with you again.
Such an amazing experience and beautiful party!!!
Thank you so much Ginette and Crew! You all are in the business of making dreams come true!!! 😄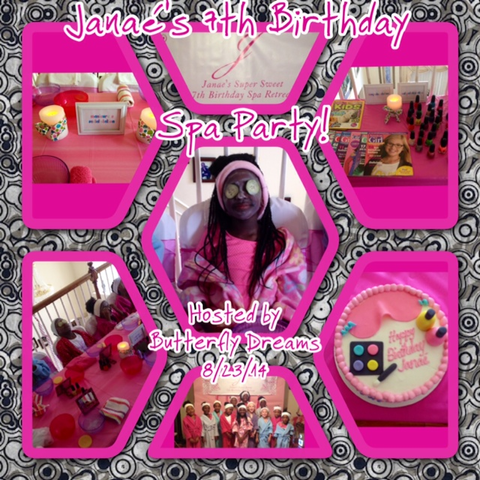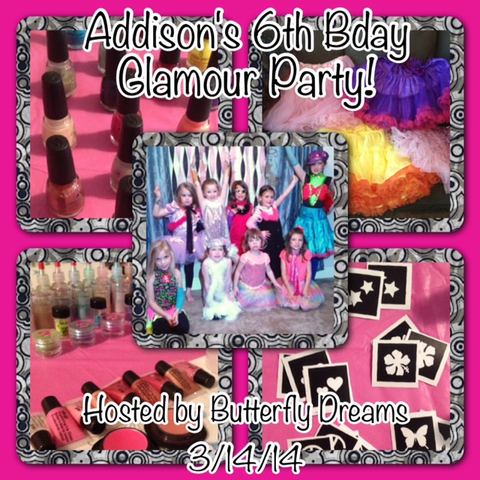 Butterfly Dreams did an AMAZING job hosting Addie's 6th birthday! They were organized, punctual, & extremely accommodating… My guests & I got to enjoy the evening while BD's entertained the children! My daughter & I couldn't have had a better time!!! Thank you!!!
The girls had SO much fun, in fact they are still talking about it. I love love love how organized you are and how you cater to the girls, you really pay attention to detail, it was like they were in a real spa, you really made the small rental space work! Your staff was very sweet and informative too, I also loved the keepsakes the girls got to make and take home. Thank you again for making their birthdays super wonderful! You must have had magic softball glitter in those lotions being ours girls took home 4th place at the world series, they were the only team from FL to finish in the top 4 all the other teams were from Texas!
Thank you again for making memories for our girls!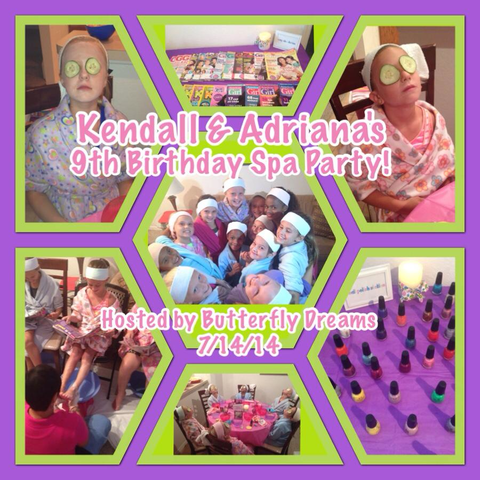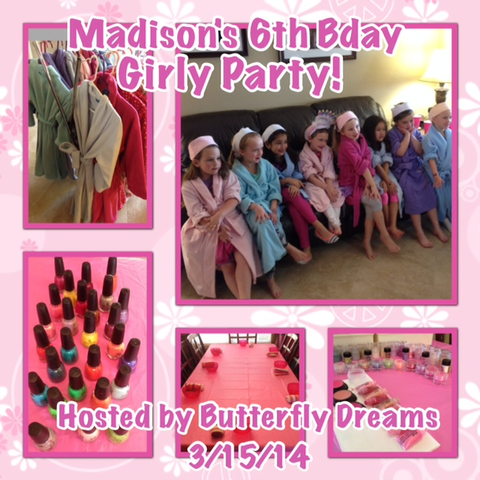 Thank you so much for another wonderful party!!! It was awesome!!! The girls had a blast!!!! Thank you so much!!! Your team was so professional and wonderful. All of the princesses had a great time!! The mommies were all blown away by it as well.
Butterfly Dreams made my daughter's party SO enjoyable and so worth the opportunity to be involved in the activities instead of DOING the activities! The party was fun, different and very affordable especially in comparison to other parties I have held or had for my daughter in other locations! I'll be contacting Butterfly Dreams again!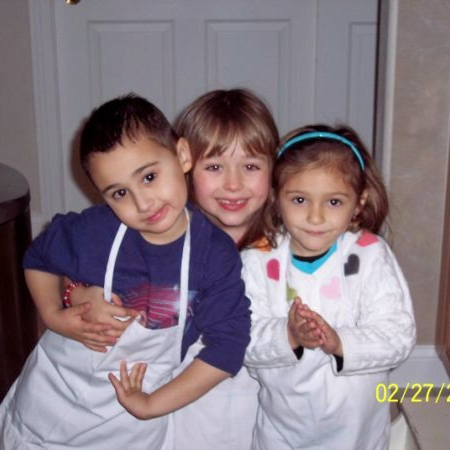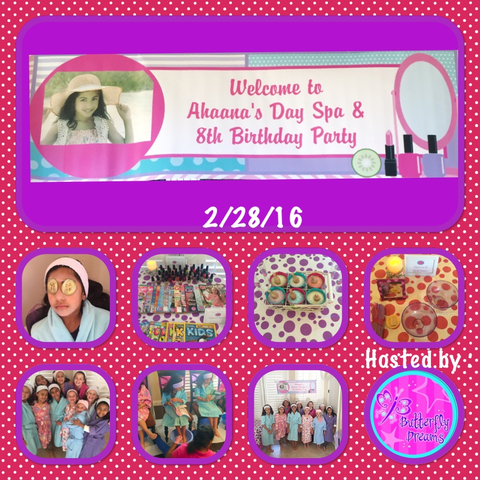 It was a pleasure to work with Ginette & her team for my daughter's spa birthday party. These ladies are pro's to entertain girls and keep them busy. The place looked beautiful as they brought their own table spreads and tulle bows etc. They were punctual and prompt. Ginette was always available for any questions that I had. I'll be her repeat client!
We had Princess Frost and Princess Evergreen at our daughter's 3rd Birthday Party to read a story and help us sing happy birthday. They were in character the entire time and did a fantastic job making the birthday girl feel extra special. Such a great experience working with Ginette from start to finish! Thank you for helping make this day so memorable for our friends, family, and most especially, the birthday girl!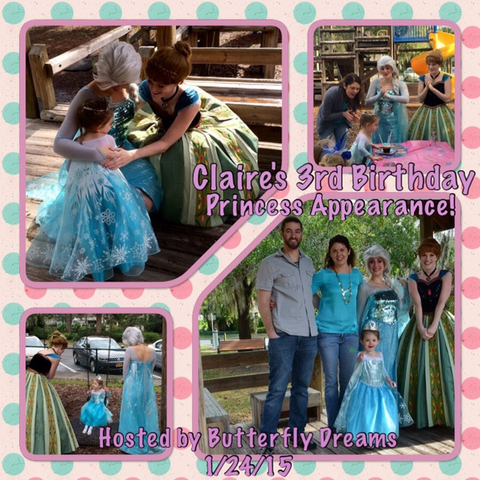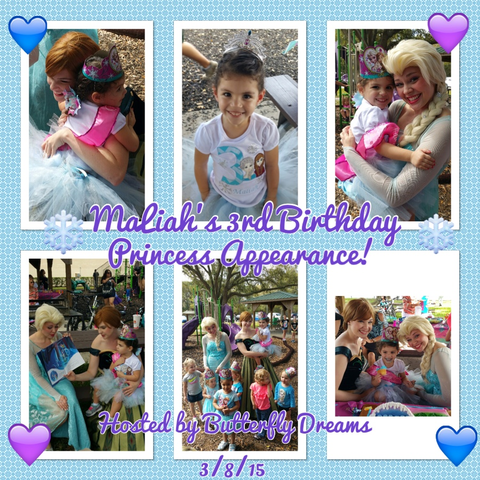 Thank you for making my daughters 3rd birthday so special!! Elsa and Ana were Amazing!! The look on my daughters face was priceless, she was sooo happy! Brought tears to my eyes
Definitely will recommend to anyone!
Princess Evergreen and the Party Hostesses made my daughters 4th birthday very special! Butterfly Dreams was very professional and organized and made the party fun and easy! Highly recommend!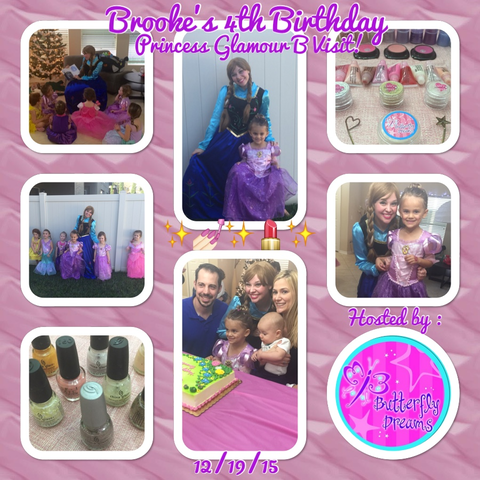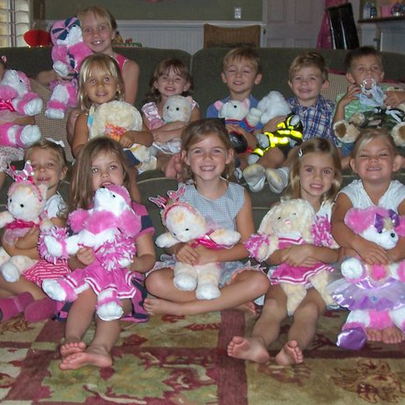 We wanted to take the time to thank you for a wonderful 4th birthday party for our daughter, Megan.
We were looking to do something different and picked up one of your flyers and decided to give you a call. You offered so many original options it was hard to choose, but we decided to go with the Stuff – A – Bear party. I thought that it was great that you also offered gift bags, crafts and games. There was virtually nothing for us to worry about, you took care of it all. And, it was all done in the comfort of our home! When you arrived for the party, I was amazed at the quality of the bears, bunnies, dogs and cats for the children to stuff. The outfits for the animals completed everything. The gift bags were so cute and contained original and useful items. The children were so excited when they walked in the door and couldn't wait to get started. The parents also loved this activity. It was great for all of us to visit and that you and your assistant handled everything. The children and adults had a ball!!
Ginette, your professionalism and attention to detail was outstanding. We would recommend you without hesitation. Thank you again for providing our daughter with a party she and all who were invited will never forget!
I cannot thank you enough for making my girls day! She was in heaven and so were all the other little girls. I got a text from one mom who's little girl said this was the best day of her life! The adults were raving about how amazing and fun the party was. Thank you thank you thank you! ❤ ❤ ❤ ❤ ❤ ❤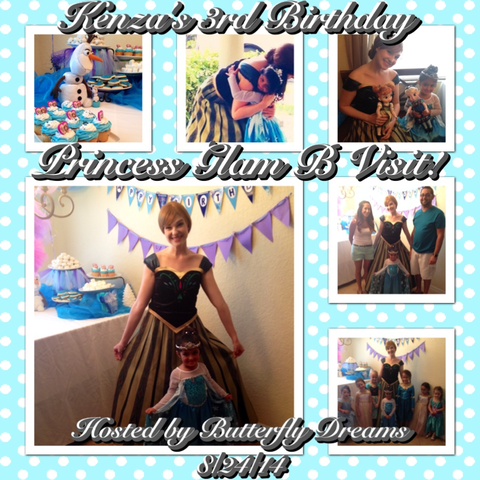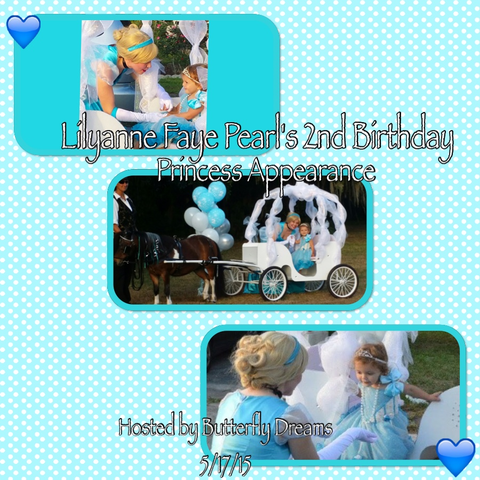 Princess Ella was more magical than we ever dreamed of! She was so beautiful, gentle, and kind. All the wonderful things of little girls dreams she is! It was the most magical wonderful day because of her! Thank you so much for everything! We cried happy tears as we watched our daughter run into her arms with all the love her little heart could hold. And as they danced together and sang, "So This Is Love", the clock struck the hour and it was time for her to go…She made us believe too!!! Thank you so very much. Thank you!!!!! A Dream IS a Wish your heart makes….Thank you for making her party a Dream Come True! God bless.
This was my second time using Butterfly Dreams and as if it was even possible, it was better than the first! All of the hostesses made sure everyone was busy with an activity… the Hair, Makeup, Nails and Tattoos were adorable and the Stuff-a-Bears were perfect! Princess Frost was beautiful and the best "lookalike" around! We were a little nervous about adding "Pirates" to my daughter's Princess Tea Party but everything was perfect! The boys were included in everything and had a great time acting like Pirates to all of the Princesses! The Stuff-a-Bears even had clothes that appealed to the boys!
Everything was magical and my daughter had the best 6th birthday ever!!!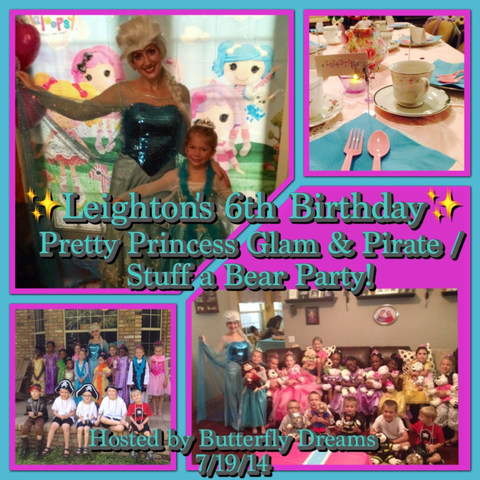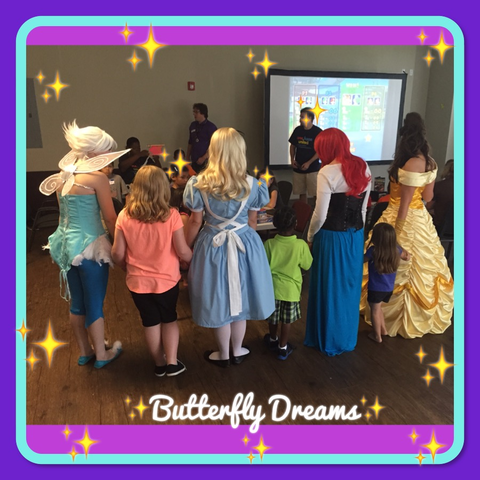 What goes around comes around, and going by the kind effort you put into volunteering, life is set to give you the sweetest rewards!
We just want to say "thank you" for taking the time out of your busy schedule to volunteer for our 2nd Annual Foster Parent Appreciation Event.
Your hard-work hasn't gone unnoticed and because of you, our event was a success!!
Thank you again,
We had Princess Frost and Princess Evergreen and I must say they were extremely amazing. All the kids loved them! We will be using you guys again. Thanks so much!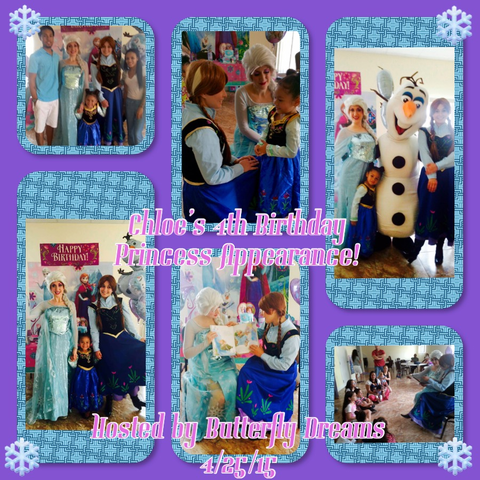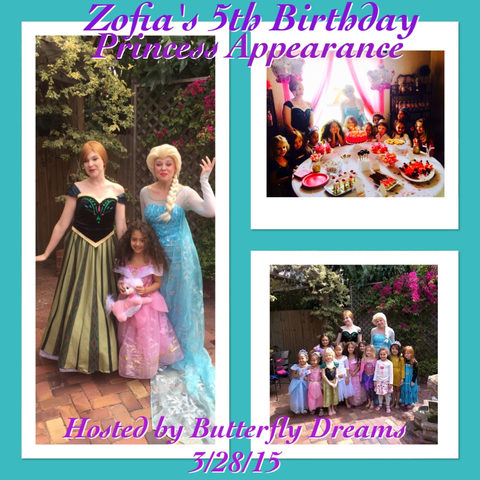 We couldn't have been happier with Princess Frost and Princess Evergreen! All of the girls (and their moms) were super excited to meet them, to take pictures and have story time with them. The princesses were in character the whole time, they were friendly, funny and looked gorgeous. It really made the party magical, the kids were still talking about it this morning at school!
5 stars for Butterfly Dreams…Making Dreams Come True! Thank you!
Butterfly Dreams was wonderful for my daughter's 5th Birthday party on March 14th! Princess Frost was a huge hit and the kids (and adults) enjoyed the interaction. Would definitely recommend this company!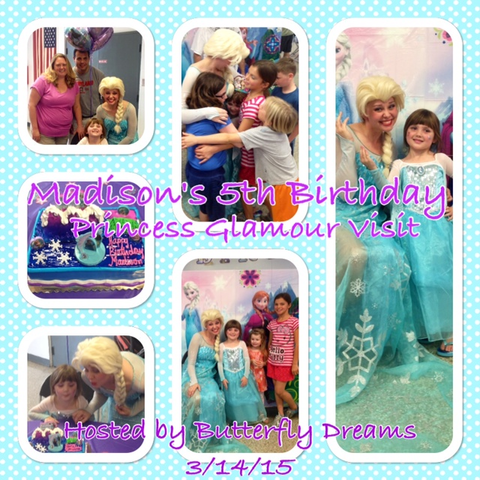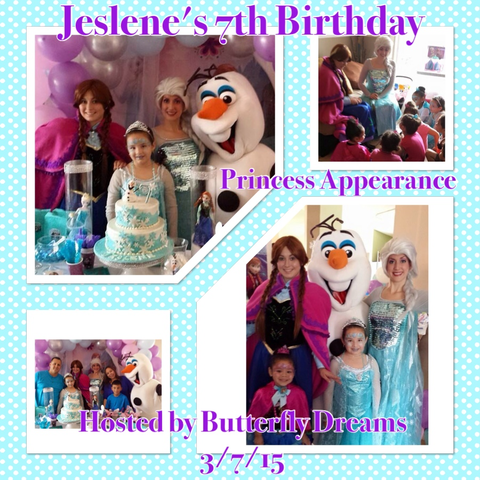 We had the Frost Sisters come for my daughter's 7th birthday and they were fantastic! They were so professional, great act of character, super sweet and kind with the kids. The kids were so happy especially my daughter.
2 thumbs up for Butterfly Dreams and the beautiful Frost Sisters who did an amazing job!
The Gift of Life enjoyed working with Butterfly Dreams at the Charity Gala 2015. They volunteered their time for the entire event. The Princesses entertained the children of gala attendees with stories and photo opportunities & the Character assisted in the Gala with photo opportunities & distributing give aways. It was amazing!! The children had a great time, as did some of the parents who snuck away for a photo op with their favorite Princesses, Princess Frost & Princess Evergreen & Character, Marilyn!