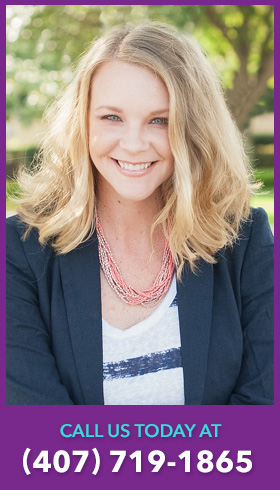 About Us
Ginette Persico was born and raised in Hollywood / Ft. Lauderdale, FL. From the age of 5 to 15, Ginette trained in dance, drama and voice at Emerald Hills Studio of Performing Arts. While modeling occasionally, she was a student teacher at the studio throughout middle and high school, also cheerleading for her schools and town of Davie. She has been very active and creative since she was a little girl and has always enjoyed celebrating special days and helping with creating and hosting the party for those special events.
After high school, she got her license in skin care & makeup while working at Paul Triana Salon as a receptionist. When she was 18, she moved to Central Florida to work for Walt Disney World at the Magic Kingdom in the parades and shows. Working there from 1997 - 2000, she enjoyed performing for children of all ages! After leaving Disney to pursue modeling, she became self-employed, working at trade shows, auto shows and promotions all over the U.S. for large well-known clients such as Subaru, Kodak, HP, and Panasonic, to name a few; a makeup artist, educator, and sales representative for a private, professional cosmetic company; a consultant for Two Sisters Gourmet; a trainer, consultant and receptionist at Curves and Kinkz Salon and Day Spa.
While performing as a Princess at her goddaughter's birthday, she was approached by other mothers who wanted her to come and perform for their children. After months of research in this market, she came up with the idea of starting her own company. In April of 2006 Butterfly Dreams emerged from their cocoon!
Butterfly Dreams has many parties to choose from including Spa, Glamour, Sparkle-icious, Glow-tastic, Stuff a Bear, Princess & Pirate / Superhero, Cooking, Tea, Character Performer Appearances and much more, including our signature party, Butterfly Dreams Party. We are always coming up with new and fun parties for girls, boys, tweens, teens and grown-ups! In 2018 Metamorphosis launched as the Grown Up side of Butterfly Dreams. Metamorphosis specializes in Event Hosting and Theme Parties. We are determined to make every party as fun and creative as possible while letting the parents sit back and relax as we take care of the entertainment.
---
✨Here's to Fairy Wishes & Butterfly Dreams✨
Butterfly Dreams looks forward to making your Dream Party Come True!